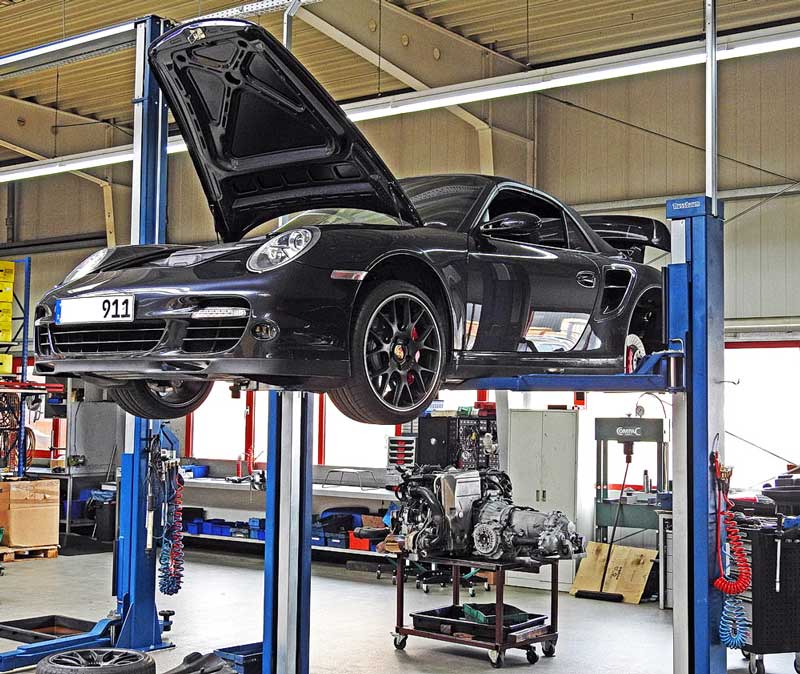 EXPERTS FOR AUTOMATIC TRANSMISSIONS AND HIGH-QUALITY ENGINE TECHNOLOGY
Our master car repair store is the absolute expert in the field of automatic transmission and engine repair.
With over 35 years of experience, a well-coordinated team of specialist mechanics and a workshop whose technical equipment leaves nothing to be desired, we are your guarantee for professional and high-quality service provision.
Our range of automatic transmissions, engines and spare parts is broad and includes modern vehicles as well as classics and exotics.
The company area of approx. 7000 m² offers space for approx. 3800 m² workshop, warehouse, office area and social rooms as well as approx. 3200 m² outdoor area and parking spaces.
One focus of the business is complete engine overhaul. Modern machinery is available here.
From disassembly to final quality control, the components of an engine are put through their paces.